G! was constantly bringing out updates, on average one per month, until they stopped entirely in about ... Fall of 2016???
Usually the update is said to remedy problems and bugs, but appear to be mainly to release new event content.
Version 3.6.1
Edit

The game underwent a major graphic overhaul.
Old screen
Edit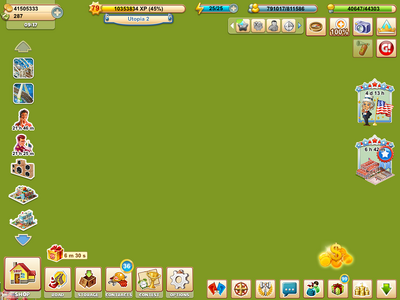 The screen is overfull, so in fact the idea of pull-down menus is good. It is possible to make disappear the whole row of icons with the green arrow in the right bottom corner. I am missing this option in the new version (or I haven't found it yet).
New screen
Edit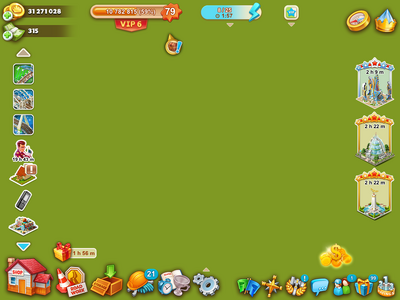 The new screen with the pull-down menus. The pull-down for the settings is too small. It is difficult to touch the right icon (and I have small hands). With a neutral background the new icons are acceptable, but in front of a city they are simply too colorful, it becomes confusing. Maybe a hideable band with all the bottom icons would be an idea. If G! wants to streamline the design, they should remove:
the singularly annoying link to the underwater chest
the blinking golden button to "Collect All"
the button "First Adventures" after the completion of the quest
the button "VIP Pyramid" could better be integrated to the icon showing the VIP level
And I want the clock back!
New product icons
Edit
The product icons also are renewed, though I don't understand why you would change a perfectly good design. I have to check every time whether I see a muffin or a fruitcake.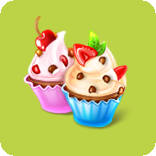 vs. new muffins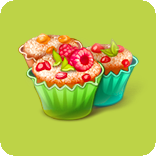 vs. new fruitcakes

Version 3.6.6
Edit

Changes in Version 3.6.6
Edit
Version 3.7.0
Edit

Version 3.8.0
Edit

Celebrate Thanksgiving
Organize the best holiday dinner ever
Construct the Babylon Center
Community content is available under
CC-BY-SA
unless otherwise noted.